The Independent's journalism is supported by our readers. When you purchase through links on our site, we may earn commission.
8 best reusable straws for more sustainable sipping
Ditch single-use plastics and invest in one of these eco-friendly accessories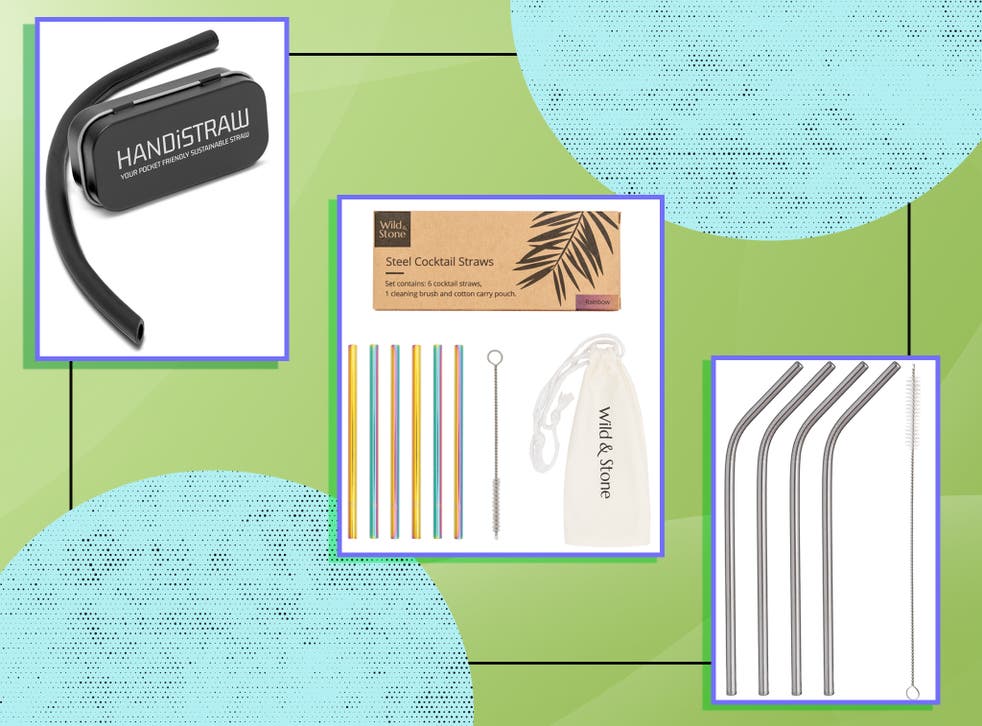 If you are among the millions of people who have seen that devastating video of a sea turtle wincing in excruciating pain as a 12cm straw is pulled from its bloody nose – you'll know the video if you watched it, it's not something that's easy to forget – it is likely you abandoned single-use plastic straws long ago. In fact, it's possible you shunned them even before it became illegal to sell or supply them in England from October 2020, because the upsetting turtle footage emerged in 2015.
Before the ban, a horrifying 8.5 billion plastic straws were used each year in the UK – an average of 130 straws per citizen and the highest consumption of any European country. That vast number of straws equated to 3,570 tonnes of plastic waste each year and, perhaps most alarmingly, most of these straws were made from polypropylene, which takes up to 200 years to decompose.
Order a drink in a bar or coffee shop today and you'll most probably be handed a paper straw. While not as sinister to the planet and marine life if collected and recycled, they don't always perform as well as other straws. We've all had a frappé we've struggled to drink halfway through because the straw has disappointingly collapsed.
The best solution is undoubtedly a straw that can be reused time and time again. And there sure are plenty of options, with silicone, glass, steel, bamboo, straight, bendy and flexible types – even ones you can eat – among those available. But which is the best?
How we tested
We tried a range of straws to bring you this round-up, which we hope will help you decide on the perfect sipping tool for you. We tested each straw for mouthfeel, portability, ease of cleaning and the materials used in its manufacture. Never face a mouthful of mushed-up paper with your smoothie again.
Read more:
The best reusable straws for 2021 are:
The verdict: Reusable straws
Handibac's handistraw ticks all the boxes for us, so it was an easy top pick. We like how it feels in the mouth and that it can be taken everywhere for consistent use every day. The ProCook life's a beach glass straws get a special mention for how comfortable they are to drink from and the charity donation, while the Wild and Stone cocktail straws are a brilliant specialist buy for cocktail lovers.
Voucher codes
For the latest discounts on eco-friendly swaps and home accessories, try the link below:
Make more sustainable swaps with our pick of the best reusable bags
Register for free to continue reading
Registration is a free and easy way to support our truly independent journalism
By registering, you will also enjoy limited access to Premium articles, exclusive newsletters, commenting, and virtual events with our leading journalists
Already have an account? sign in
Register for free to continue reading
Registration is a free and easy way to support our truly independent journalism
By registering, you will also enjoy limited access to Premium articles, exclusive newsletters, commenting, and virtual events with our leading journalists
Already have an account? sign in