The Independent's journalism is supported by our readers. When you purchase through links on our site, we may earn commission.
Best vacuum cleaners for every type of budget in 2020
A vacuum cleaner is an essential for a clean home. The Independent found the best six vacuum cleaners for your needs and budget to make shopping for one easier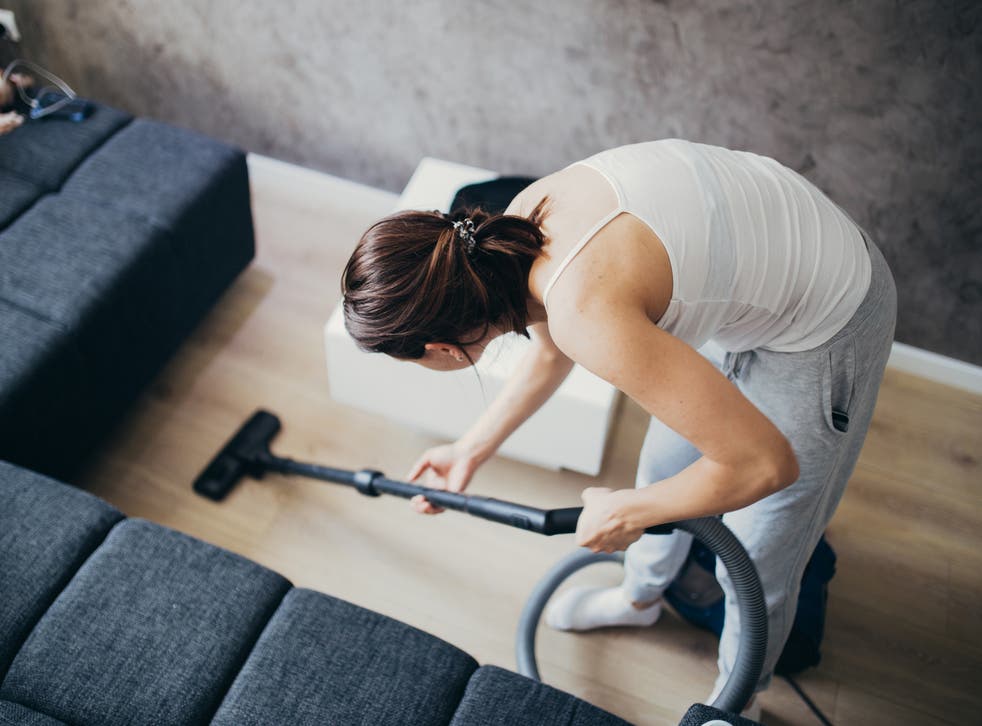 A vacuum cleaner is an essential tool in every home.
From cleaning up baking messes to getting the dirt out of rugs and carpets, they're simple to use and incredibly useful.
But with so many on the market, which is the best for you? The Independent looked at expert opinions and real-world reviewers to compile this list of the best vacuums for every need and budget.
Best bagless vacuum
Pet hair friendly

Works well on both hard and soft surfaces

Holds up to 1 liter of dirt
This vacuum comes equipped with incredible features. In addition to customizable height settings depending on the surface you're vacuuming, it uses a triple brush method to maximize dirt pick up on hard and soft surfaces and swivel steering technology, "which allows you to turn the vacuum head with a twist of your wrist" to make it easier to get those hard-to-reach corners. It can hold up to a liter of dirt and canister removal is straight-forward. One reviewer notes that these features are a 'lifesaver', saying "Between two large dogs and three dirty little boys, this thing is a snap to whip around multiple times a day. I thought I could give or take the swivel feature, but it really makes getting around the furniture and tight spaces a lot easier."
It also comes with pet hair clean-up tools, and an optional Febreze filter and above floor tools to get the cobwebs out of corners. While this vacuum is corded, the cord instantly retracts with the press of a button. The Bissell Cleanview Swivel comes in at $159.99 on Amazon, with higher priced options that include replacement parts of additional features It weighs about 19 pounds, so not the lightest or smallest option on the market, but good for a family, with or without fur babies.
Best budget vacuum
3 year limited warranty

Holds half a liter of dirt

Effective on all surfaces
This is currently the number one best selling vacuum on Amazon for a reason. The Eureka Blaze is lauded by reviewers for its versatility with it's 3-in-1 feature, which allows it to be used as a hand, stair, or stick vacuum.
This model has swivel steering, washable filters, and weighing in at about 4 pounds, is small and easy to store. This is a corded vacuum, 18 feet, but for the price you can't really complain. It's not best for those with pets as the manufacturer says "This unit will pick up some hair but not as efficiently as a unit with a motorized brush roll", but for small households with a reasonable amount of dirt, or your first vacuum, it's a good choice.
Best luxury vacuum
Holds half a liter of dirt

Holds a 1 hour charge

Three modes of power
There's a reason that Dyson is seen as the Chanel of the vacuum industry, and it's because they really know what they're doing. While the price may seem exorbitant, this model comes in three variations: the Absolute, Animal, and Motorhead. All three come equipped with a 1 hour battery life, three modes of power, and can be used as a handheld vacuum as well. For those with doubts that this model can replace their older, powerful vacuum? One reviewer said "We were able to mostly clean our entire 1,600 square foot house on one battery charge." Enough said.
A really cool and unique feature is the wall mounted charging dock, which can easily be hung in a closet to simplify storage and charging. Dyson also has created an innovative dirt chamber, where you hold the closed above a trash bin and press an "eject" button for a clean and easy method of emptying it. It's also a lightweight model at just under 6 pounds, so a good choice for those who want a powerful vacuum without the weight.
Best canister vacuum
Holds up to two liters of dirt

Settings to clean floor vs carpet

Washable, reusable filters
Although many feel the days of canister vacuums are long gone, I disagree. Stick, upright, and handheld vacuums all have their place and purpose, but if you want real power in your dirt pick-up, your best option is a canister vacuum.
The Bissell Zing employs cyclonic technology to suck up and trap dirt and debris, doesn't require bags and comes with reusable filters, making it an environmentally solid choice. It's a corded model, the cord stretches 15 feet, and the entire set-up weighs under 8 pounds. Reviewers indicate this isn't a good model for carpets, but is "fabulous for messes made on hard floors".
Best cordless vacuum
Quick to charge

2 year warranty

Holds half a liter of dirt 
I was gifted this vacuum for Christmas (thanks Mom!) and I can't speak highly enough of it. I am a klutz, and just last night I spilled a bag of gluten free cake mix all over my kitchen floor. With this vacuum, I went over the mess once and it was like it never happened.
This is a vacuum designed for small spaces, with swivel steering making it easier to get into small, neglected corners. And if the full model can't reach? Pop out the dust-buster and get into that corner manually! The vacuum itself is 5 pounds and cordless, with an LED battery indicator so you know when it needs to be recharged. Some reviewers had issues with the battery: make sure you're charging it while the vacuum is off, otherwise you'll exhaust the battery.
Best bagged vacuum
35 foot cord length

Top-fill bag design

1 year commercial warranty
If you're a vacuum traditionalist and are looking for an old-school, bagged, upright one, look no further. The Oreck brand speaks for itself, as does this model. This vacuum auto-adjusts when moving from carpet to floor, has received an ease of use commendation from the Arthritis Foundation for its "helping handle" design with the on-button on the handle , and is a lightweight option at 8 pounds. It's a classic, simple vacuum that does all it's meant to do. As one reviewer said, "This vacuum sucks...up dirt like nobody's business."
Register for free to continue reading
Registration is a free and easy way to support our truly independent journalism
By registering, you will also enjoy limited access to Premium articles, exclusive newsletters, commenting, and virtual events with our leading journalists
Already have an account? sign in
Register for free to continue reading
Registration is a free and easy way to support our truly independent journalism
By registering, you will also enjoy limited access to Premium articles, exclusive newsletters, commenting, and virtual events with our leading journalists
Already have an account? sign in