The Independent's journalism is supported by our readers. When you purchase through links on our site, we may earn commission.
Best facial serums according to skincare experts
While skincare might seem expensive or intimidating, there are options for every person and every budget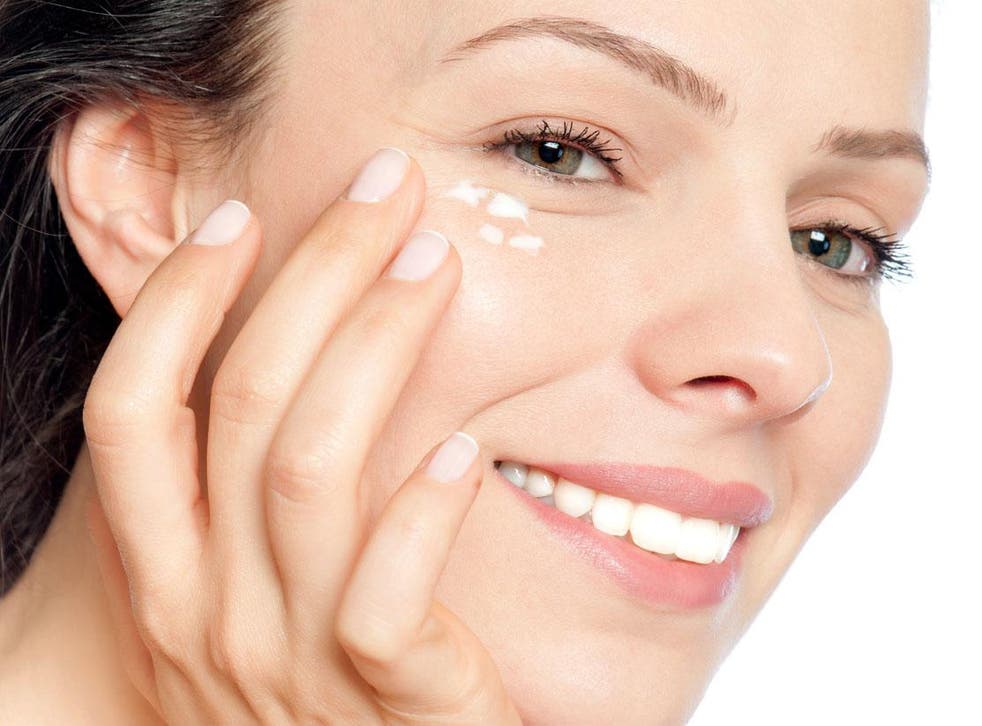 Skincare is all the rage, but it's not the most approachable topic. From exfoliants and acids to serums and creams, it can be overwhelming if you don't know where to start. Serums are meant to be used after cleansing in order to deliver moisture and antioxidants directly to the skin, increase collagen production, and brighten the complexion.
The Independent consulted dermatologists and skincare enthusiasts to determine which facial serums, from budget to luxury, are worth your time and money.
Dr Kautilya Shaurya of Schweiger Dermatology Group in NYC recommends SkinCeuticals C E Ferulic, a revitalizing vitamin C serum. "In general, SkinCeuticals C E Ferulic is a great product. This serum contains pure L ascorbic acid, which is a high potency vitamin C, but also has Ferulic acid, helping it to maintain stability. Vitamin C is an antioxidant and helps wrinkling, repairing brown spots, and brightening the skin."
For shoppers looking for a lower priced option, check out Radha Beauty's Vitamin C Serum, at $13.95.
Dr Maryam Zamani of MZ Skin recommends Brighten and Perfect, a clinically tested Vitamin C serum she developed. While on the pricier end of the spectrum, it's highly rated by the majority of its users and is considered a "holy grail of skincare". Dr. Zamani says that "Serums can address a variety of skincare concerns like dullness, acne, or aging, and are typically thinner and lighter than moisturizers with active ingredients. If you're looking to combat dullness I recommend using MZ Skin's Brighten and Perfect, a 10% Vitamin C Corrective Serum that is clinically proven to brighten the skin by 29.4% in one month and reduce pigmentation by 39.7%. Its rich-peptide formula helps control melanin production and thereby guards the skin from hyperpigmentation, age spots and leaves you with an even tone, brighter skin, and radiant skin."
Recommended by obsessives in Reddit's beauty sub, The Ordinary's Rosehip Oil is good for all skin types. Designed for daily use, this serum is high in linoleic acid and vitamin A, reducing signs of aging and improving other skin conditions. Users recommend adding it to your night routine with a moisturizer as it's pretty heavy for morning use and takes about 10 to 15 minutes to absorb.
Another recommendation from Reddit's beauty fans was to implement a vitamin C serum, like Timeless Skin Care's 20% Vitamin C + E Ferulic Acid Serum, which brightens skin, promotes collagen production, and evens out skin tone. This serum also functions as an exfoliator, cutting out another step of your routine, but isn't recommended for those with oily skin. Reviewers claim it helps with acne scars as well!
Formulated by Dr. Paul Dean, Skin Resource MD Hyaluronic Moisture Boost Serum provides protection against wrinkles, anti-aging components, and moisturizers for the skin. He uses hyaluronic acid as "the only purpose of hyaluronic acid is to maximize moisture in your skin. The hyaluronic molecule absorbs anywhere from between 300-1,000 times its weight in water. It sits on your skin and brings atmospheric moisture into your skin. If you have other ingredients in there, it will slow that effectiveness, and potentially push some of those ingredients into your skin which is completely unnecessary."
Board Certified Dermatologist Dr. Hadley King recommends a GoodJanes serum, like the Face Latte, "I love the GoodJanes skincare products – the gentle and moisturizing formulations are elegant and so fun to use. The naturally derived ingredients are great for skin and are clearly listed with their functions so it makes it super easy to incorporate GoodJanes skincare into an everyday routine. It's an added benefit that the products are vegan, and not tested on animals."
With 94% of reviewers recommending this firming serum, it's pretty clear that this is a great serum for those watching their wallet. Some called it a "miracle serum", it's simply high quality skincare at a reasonable price. Utilizing peptides and vitamin C paired with an anti aging antioxidant called resveratrol, this serum revitalizes the skin and fights visible signs of aging.
Register for free to continue reading
Registration is a free and easy way to support our truly independent journalism
By registering, you will also enjoy limited access to Premium articles, exclusive newsletters, commenting, and virtual events with our leading journalists
Already have an account? sign in