Estee Lauder has reformulated its advanced night repair serum, but is it any different? We find out
With one bottle selling every 10 minutes globally, any change to this cult formula needs investigating. We put both old and new to the test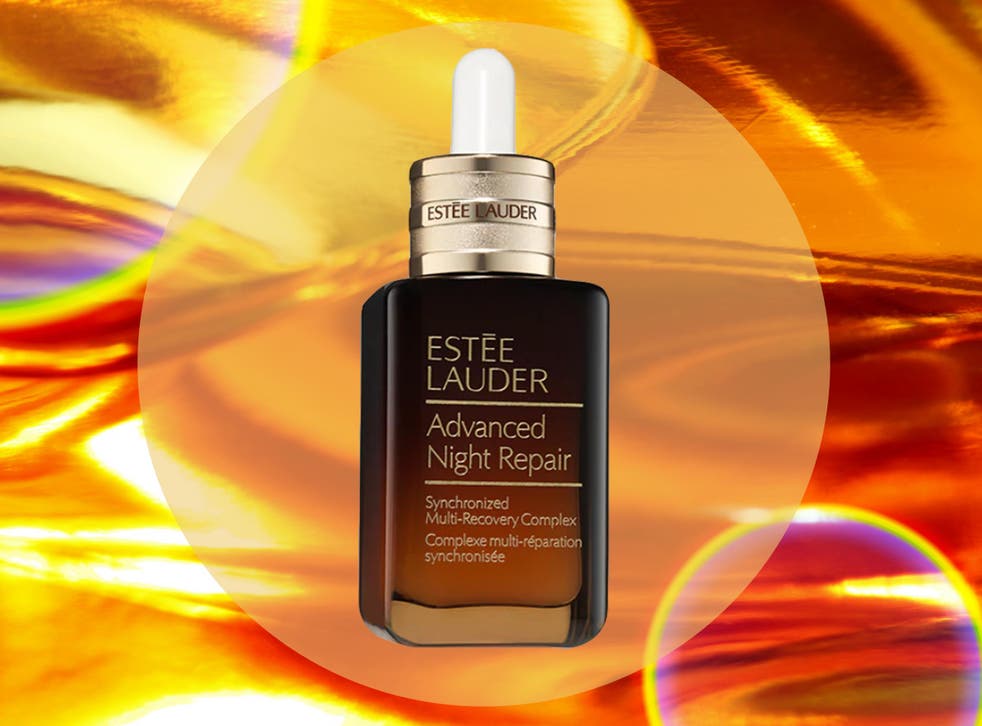 There are a lot of products and brands that get dubbed cult favourites by beauty editors and bloggers, but few reach the iconic status that Estee Lauder's advanced night repair serum enjoys.
First launched in 1982, the product remains a best-seller, with 10 bottles of the stuff selling every minute around the world.
An anti-ageing staple, it works its magic overnight, in the hours where your natural skin recovery is at its peak, and claims to reduce fine lines and wrinkles, even skin tone and add radiance.
Its instantly recognisable brown jar graces the dressing tables of generations: grandmothers, mothers, daughters. Its success has inspired a whole advanced night repair range of oils and eye creams too.
It may seem a risky choice to begin tinkering with a much-loved product, but the latest formula, which launched this month, has been described by the brand as a "once in a decade innovation", so we had to try it.
To find out what's new and whether it's improved, we've got our hands on a bottle of the new formula – synchronised multi-recovery complex – and of its previous incarnation – synchronised recovery complex II – and tested them head to head.
You can trust our independent reviews. We may earn commission from some of the retailers, but we never allow this to influence selections, which are formed from real-world testing and expert advice. This revenue helps to fund journalism across The Independent.
Estee Lauder advanced night repair synchronised multi-recovery complex: £60 for 30ml, Estee Lauder – Buy now
The packaging and price
On first impressions, the new launch is a clear front-runner. Estee Lauder has kept the classic clean, brown apothecary-style bottle with pipette, but the former plastic has been upgraded for weighty glass, giving it a more luxurious feel and, of course, making it recyclable. It also has a simpler, more angular shape at the top of the bottle, which we love. The pipette applicator is exactly the same, with an angled end so you can direct with precision. The price of the product has increased by £4, making our expectations of the formula even higher.
Changes to the formula
The original formula used technology that claimed to support the synchronisation of the skin's renewal process, helping it repair at the right time. The new formula maintains these abilities, but the brand has added adansonia digitata seed extract, which it says boosts a signalling molecule that is involved in the skin's repair process, encouraging the production of fresh skin cells. It's the first time that the formula has been able to help increase the production of collagen.
In terms of other ingredients, very little appears to have changed between the two formulations, though they are listed in a slightly different order, suggesting the ratios have changed. There are lots of dependable, good things in here. Squalane, bisabolol and sodium hyaluronate, a form of hyaluronic acid, make this an incredibly moisturising, humectant serum, helping boost the natural moisture barrier and having a soothing effect on tight, dry skin. Squalane also has a slight emollient effect, lightly coating the skin to help smooth it.
The serum also contains soothing algin, a derivative of algae; tripeptide 32, which is thought to boost skin restoration and boost collagen production; pantethine, or vitamin B5; and caffeine, which temporarily constricts blood vessels, meaning it can help reduce redness and inflammation, as well as being a powerful antioxidant, protecting against environmental damage. It is oil- and fragrance-free, making it suitable for sensitive and acnaic skins.
Two of the most interesting inclusions are probiotics, such as bifida ferment lysate, lactobacillus ferment and sodium RNA. Probiotics are still a relatively new area of research in skincare, but they are thought to help maintain and restore your skin's natural biome, which can be disrupted by diet, sun damage and pollution, leading to acne, dryness, sensitivity and other conditions.
Sodium RNA is the sodium salt of ribonucleic acid, which is present in all living cells and is essential in the body's creation of proteins. Applied topically, it is thought to condition skin and to reduce the appearance of fine lines, wrinkles and sagging.
With such a powerhouse list of ingredients, it's no surprise that advanced night repair remains such a hall-of-fame product. Aside from the new marketing claims and ingredients list order, however, there is little here that suggests a huge difference between the two formulas.
The texture
The texture of the serum remains the same. It is fairly thick, so won't run between your fingers, but lightweight and it spreads easily, leaving behind a slightly wet feel that sinks in after a few minutes. The only barely perceptible difference we found between the two is that the new formula leaves no tackiness, whereas with the former we experienced a little stickiness. When blind-tested, we couldn't tell the two apart from texture alone. Both feel cooling, soothing and moisturising on the skin, which is exactly what our tired and dehydrated skin wants at the end of the day.
The results
To do a fair comparison, we tested each formula on one side of our face so we could directly compare results in real-time on skin with the same needs and concerns. Immediately after application of both, skin felt soft and silky smooth, comfortably hydrated and cool; this may be designed for night-time use, but it also creates the perfect base for make-up, so we wouldn't hesitate to use it in the morning.
After a few days' use, our skin was noticeably brighter, less red and more even in tone, and better held moisture throughout the day. In short, it looks like you've had a really good night's sleep, even when you haven't.
After two weeks' use, we couldn't see a great difference between the two halves of our face. The only slight variance was that the right side, which took the new formula, felt a little firmer along the jawline and around the mouth, and held the springiness of hydration for an hour or two longer. The brand touted added firmness as one of the new improvements to the formula, so we were pleased to see this play out in our testing, albeit in a small way.
The bottom line is that while we can't see a vast difference between the new and old formulas, we're quite glad of that. The previous version was already so good it would be hard to improve upon, and the changes – in packaging, and in improving firmness and elasticity – while small are still improvements and nothing has been lost. Is this a radical reformulation? No. But is it still worth the hype? Absolutely.
Buy Estee Lauder's advanced night repair serum now
For more skincare reviews, read our round-up of the best under-eye masks that tackle dark circles and wrinkles, and the best vitamin C skincare products for a brighter complexion
Register for free to continue reading
Registration is a free and easy way to support our truly independent journalism
By registering, you will also enjoy limited access to Premium articles, exclusive newsletters, commenting, and virtual events with our leading journalists
Already have an account? sign in
Register for free to continue reading
Registration is a free and easy way to support our truly independent journalism
By registering, you will also enjoy limited access to Premium articles, exclusive newsletters, commenting, and virtual events with our leading journalists
Already have an account? sign in